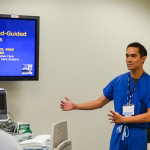 Dr. Mariano has given over 100 invited lectures and workshop presentations nationally and internationally.  He has been a featured speaker at many prestigious medical conferences hosted by the American Society of Anesthesiologists, American Society of Regional Anesthesia and Pain Medicine, American Academy of Pain Medicine, Philippine Society of Anesthesiologists, European Society of Regional Anesthesia, California Society of Anesthesiologists, New York School of Regional Anesthesia (NYSORA), Study in Multidisciplinary Pain Research (SIMPAR), and others.  He has served as invited visiting professor to the Mayo Clinic, Hospital for Special Surgery, St. Luke's-Roosevelt Hospital, University of California at Irvine, Georgetown University, University of New Mexico, Ochsner Medical Center, Penn State, Oregon Health and Science University, and Jefferson University.
Recent lecture topics (slides available on SlideShare via links):
Verbatim feedback from course attendees:
"Very engaging speaker, energetic, curious and knowledgeable.  I really enjoyed having him visit us!"
"Superb presentations, expertly delivered."
"Totally changed my impression of social media!"
"Great presenter.  Would actively recommend having him back."
"Excellent.  Need to have him back again soon."
"Excellent topic.  Excellent presentation quality.  Excellent content."
To invite Dr. Mariano for a guest lecture or visiting professorship, please submit your request here.
Upcoming Events: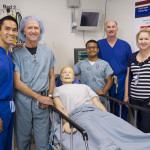 VA Palo Alto Regional Anesthesia Immersive Learning Center
Palo Alto, CA
This unique regional anesthesia training experience is designed for physicians in practice who are interested in learning basic and advanced ultrasound-guided regional anesthesia techniques, including continuous peripheral nerve blocks, taught by expert faculty in a small group setting.  Participants will learn how to set up an acute pain service, bill for regional anesthesia procedures, identify sonoanatomy during live model scanning workshops, and perform actual ultrasound-guided continuous peripheral nerve blocks in a life-like interactive regional anesthesia simulation session in the VA Palo Alto's state-of-the-art simulation center.
Upcoming California Society of Anesthesiologists CME Events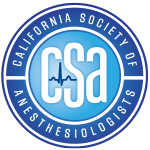 Upcoming American Society of Regional Anesthesia and Pain Medicine Meetings