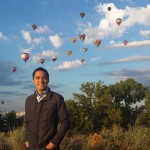 After graduating from Georgetown University School of Medicine, Dr. Mariano completed his anesthesiology residency at Stanford University Medical Center and pediatric anesthesiology fellowship at Stanford University Medical Center/Lucile Packard Children's Hospital with a special interest in regional anesthesiology and acute pain medicine for children. He is double board-certified by the American Board of Anesthesiology.
He joined the Department of Anesthesiology at the University of California, San Diego (UCSD), in 2004, where he founded the Regional Anesthesiology and Acute Pain Medicine program. While working full-time, he also earned a Master of Advanced Studies degree in clinical research. He served as Division Chief until 2010 and pioneered the use of continuous peripheral nerve blocks for patients having same-day surgery at UCSD. His Regional Anesthesiology and Acute Pain Medicine Fellowship at UCSD, founded in 2006, was the first one-year fellowship in this subspecialty in California. From 2013 to 2016, Dr. Mariano took the lead in achieving accreditation status for all fellowship programs in regional anesthesiology and acute pain medicine nationwide through the Accreditation Council for Graduate Medical Education.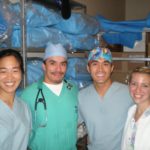 Dr. Mariano has volunteered his pediatric and regional anesthesiology services on multiple medical missions to the rural provinces of the Philippines and Ecuador and has brought residents and fellows with him to expand their training with exposure to global health and the disparities in pain management in developing countries.
Dr. Mariano is a Professor of Anesthesiology, Perioperative and Pain Medicine at Stanford University School of Medicine and Director of the Stanford Regional Anesthesiology and Acute Pain Medicine Fellowship Program. His research interests include the development of techniques and patient care pathways to improve postoperative pain control and other surgical outcomes.
He has published over 200 research articles, book chapters, and invited reviews in this field and has received extramural grant funding from the Foundation for Anesthesia Education and Research, Department of Defense, and other agencies for related research. He serves as Chief of the Anesthesiology and Perioperative Care Service at the Veterans Affairs Palo Alto Health Care System and is a recipient of the Veterans Health Administration's John D. Chase Award for Physician Executives Excellence.  He has held leadership positions in the American Society of Regional Anesthesia and Pain Medicine, California Society of Anesthesiologists, and American Society of Anesthesiologists and serves on the editorial boards of Anaesthesia and Regional Anesthesia and Pain Medicine.  
More recently he has worked on key national healthcare initiatives: The Joint Commission standards review panel on pain assessment and management in the acute care setting, Centers for Medicare and Medicaid Services' MACRA Episode-Based Cost Measures development, the FDA public workshop on regional anesthesia, national technical expert panels on the development and ongoing review of quality measures related to pain management, and the National Academy of Medicine Action Collaborative Countering the U.S. Opioid Epidemic.