Dr. Mariano has published over 180 research and related articles indexed on PubMed.  For an updated list with links to the abstracts, please visit: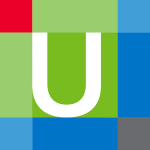 Dr. Mariano writes
"Management of Acute Perioperative Pain"
for UpToDate.  UpToDate is one of the most widely used evidence-based, physician-authored clinical decision support tools in the world.
Dr. Mariano and his collaborators formed the ADAPT (Anesthesiology-Directed Advanced Procedural Training) Research Group to study medical education methods, simulation, and the process of implementing evidence-based techniques in clinical practice.  The first randomized study by the ADAPT research group was featured in Stanford's Scope Blog.  The ADAPT research group's review article on simulation in teaching regional anesthesia published in Local and Regional Anesthesia is available on open access.  Currently the ADAPT group is exploring the use of technology, including eye tracking, to advance the science of understanding and promoting development of expertise.  To see a list of Dr. Mariano's ADAPT and simulation research articles, click here.
Dr. Mariano has also published chapters in the following textbooks available at most online bookstores: