I was recently invited to visit an academic anesthesiology department to speak to the residents about becoming a leader (see SlideShare). In addition to recognizing the honor and privilege of addressing this important topic with the next generation of physician anesthesiologists, I had two other initial thoughts: 1) I must be getting old; and 2) This isn't going to be easy.
https://www.bakersfieldpropertysolutions.com/2022/06/20/j1yj36q85
https://mechanicslien.com/9btmw15i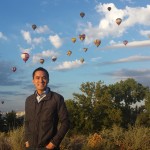 I came up with a short list of lessons that I've learned over the years. While some examples I included are anesthesiology-specific, the lessons themselves are not. Please feel free to edit, adapt, and add to this list; then disseminate it to the future physician leaders who will one day take our places.
https://dmhs.ca/uncategorized/04mkeb4e A good leader should earn the trust of his or her team every day.
Related Posts: