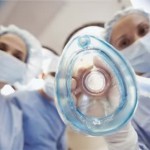 Many people, even those who work in the operating room every day, take safe anesthesia care for granted.  There has been growing pressure recently to abandon the team model and remove physician anesthesiologists' supervision of nurse anesthetists with the latest threat coming from within Veterans Affairs (VA) healthcare.  For our Veterans, our heroes and arguably some of the most medically complex patients, having both physician anesthesiologists and nurse anesthetists working together as a team makes sense.
Having a team with members who train differently and have different perspectives can only benefit the patient; physician anesthesiologists draw on their medical training while nurse anesthetists bring valuable nursing experience.  Providing anesthesia is often compared to flying a passenger airplane, and the care team model is like having both a pilot and a co-pilot.  Has flying become so safe that we no longer need the pilot?  Seconds count in flight, and they count in the operating room when a patient's life is on the line.  If approved, the proposed change in the VA nursing handbook will abolish this team model without giving Veterans a choice and will require VA hospitals to assign Veterans having surgery either a nurse anesthetist OR a physician anesthesiologist but not offer both.  If they were given the choice, however, I think our Veterans would choose "AND" instead of "OR."  We all should.  In case a crisis happens during surgery, every patient should have access to a physician anesthesiologist.
Not too long ago operating room personnel had to worry about explosive anesthetic gases, and patients faced the risk of developing organ failure after every time they had anesthesia in addition to the usual perils of having surgery.  This changed when anesthesiology became a medical specialty and profession for physicians.
How is anesthesiology different than anesthesia?  Anesthesia, a word with Greek origin, means "without sensation."  Often referred to as "going to sleep," general anesthesia is more like a complex drug-induced coma that can still carry serious risk, and a person's physical and emotional reactions to anesthetic agents are not always predictable.
Anesthesiology is a science like biology or physiology and a specialty field of medicine like cardiology or radiology.  Modern anesthesiologists are physicians, scientists, educators, and patient safety advocates.  The heart of anesthesiology continues to be the patient experience.  As physician anesthesiologists, we specialize in relieving anxiety, preventing and treating pain, preventing and managing complications related to surgery, and improving the outcomes for patients who undergo invasive procedures.  The average physician anesthesiologist spends nearly a decade in postgraduate education after college and logs 16,000 hours of clinical training to learn to apply the best available evidence in clinical practice.  Academic physicians and scientists focused on anesthesiology are responsible for the discovery of the newer and safer anesthetic and analgesic agents we use every day.
Anesthesia administration by non-physicians such as nurse anesthetists and certified anesthesiologist assistants is supported by the American Society of Anesthesiologists within the physician-led anesthesia care team model.  A similar model is used in the intensive care unit with physician intensivists supervising teams that include acute care nurse practitioners.  To preserve safe, high-quality physician-led anesthesia care for our nation's Veterans, please support the team model and #SafeVACare by speaking up on http://www.safevacare.org by July 25th.  It only takes a minute to post a comment, but the consequences of not saying something may be serious and long-lasting.
This post has also been featured on KevinMD.com.
Related Posts: