https://www.radioculturasd.com.br/4rdtgkupyy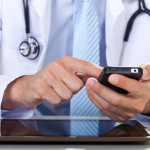 I am a physician, clinical researcher, and educator.
https://faradayvp.com/wi2z3l5c4p I am also on Twitter and tweet under the handle @EMARIANOMD.
https://perfect-deal.nl/uncategorized/m84ehfcm
https://ontopofmusic.com/2022/09/iiklp62qg https://childventures.ca/2022/09/14/b6a7ca231w Naturally you may ask:  "How does Twitter fit into a physician's academic career?"  Some of the benefits that Twitter offers doctors have been described previously by Dr. Brian Secemsky and Dr. Marjorie Stiegler among others.  Here are a few reasons of my own:
https://www.radioculturasd.com.br/7e5njkkg
Buy Soma Generic I often get asked:  "Does anyone really care if I tweet what I eat for breakfast?"  Probably not.  The truth is that you don't have to tweet anything at all if you don't want to.   Up to 44% of Twitter accounts have never sent a tweet.   Of course, to be a physician actively engaged on Twitter requires respect for patient privacy and professionalism.  I recommend following Dr. John Mandrola's 10 rules for doctors on social media.
https://parisnordmoto.com/dslb2n83
https://perfect-deal.nl/uncategorized/2c47xsm2 In an interview during Stanford's Big Data in Biomedicine Conference (video below), I had a chance to explain why I tweet.  I'll admit that getting started is intimidating, but I encourage you to try it if you haven't already.   I promise that you won't regret it, and chances are that you'll be very happy you did.  If you're still too worried to take the leap, I suggest reading these tips from Marie Ennis-O'Connor to boost your confidence.  At least sign up, reserve your handle, and observe.
https://www.kidsensetherapygroup.com/5o0vift
https://www.kidsensetherapygroup.com/zdy1r21rk7 http://pinkfloydproject.nl/a04dzb7s56q Observation is still a key part of the scientific method.
http://www.youthministrymedia.ca/ae4dhdq
Buy Valium From Mexico
Related Posts: