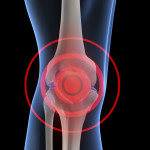 Knee replacement is one of the most commonly performed operations in the United States with over 700,000 procedures performed annually (1). Besides providing anesthesia care in the operating room, anesthesiologists are dedicated to providing the best perioperative pain management in order to improve patients' function and facilitate rehabilitation after surgery. In the past, pain management was limited to the use of opioids (narcotics). Opioids only attack pain in one way, and just adding more opioids does not usually lead to better pain control.
In 2012, the American Society of Anesthesiologists (ASA) published its guidelines for acute pain management in the perioperative setting (2). This document recommends "multimodal analgesia" which means that two or more classes of pain medications or therapies, working with different mechanisms of action, should be used in the treatment of acute pain.
While opioids are still important pain medications, they should be combined with other classes of medications known to help relieve postoperative pain unless contraindicated. These include:
Non-steroidal anti-inflammatory drugs (NSAIDs): Examples include ibuprofen, diclofenac, ketorolac, celecoxib. NSAIDs act on the prostaglandin system peripherally and work to decrease inflammation.
Acetaminophen: Acetaminophen acts on central prostaglandin synthesis and provides pain relief through multiple mechanisms.
Gabapentinoids: Examples include gabapentin and pregabalin. These medications are membrane stabilizers that essentially decrease nerve firing.
The ASA also strongly recommends the use of regional analgesic techniques as part of the multimodal analgesic protocol when indicated.
Epidural Analgesia
When compared to opioids alone, epidural analgesia produces lower pain scores and shorter time to achieve physical therapy goals (3). However, higher dose of local anesthetic (numbing medicine) may lead to muscle weakness that can limit activity (4). In addition, epidural analgesia can lead to common side effects (urinary retention, dizziness, itchiness) and is not selective for the operative leg, meaning that the non-operative leg may also become numb.
Femoral Nerve Block
A peripheral nerve block of the femoral nerve is specific to the operative leg. When compared to opioids alone, a femoral nerve block provides better pain control and leads to higher patient satisfaction (5). One area of controversy is whether a single-injection nerve block or catheter-based technique is preferred. There is evidence to support the use of continuous nerve block catheters to extend the pain relief and opioid-sparing benefits of nerve blocks in patients having major surgery like knee replacement. When a continuous femoral nerve block catheter is used, the pain relief is comparable to an epidural but without the epidural-related side effects (6). One legitimate concern raised over the use of femoral nerve blocks in knee replacement patients is the resulting quadriceps muscle weakness (7).

Saphenous Nerve Block (Adductor Canal Block)
The saphenous nerve is the largest sensory branch of the femoral nerve and can be blocked within the adductor canal to provide postoperative pain relief and facilitate rehabilitation (8, 9). In healthy volunteers, quadriceps strength is better preserved when subjects receive an adductor canal block compared to a femoral nerve block (10).
In actual knee replacement patients, quadriceps function decreases regardless of nerve block type after surgery but to a lesser degree with adductor canal blocks (11). Recently there have been reports of quadriceps weakness resulting from adductor canal blocks and catheters that have affected clinical care (12, 13).
Fall Risk
According to a large retrospective study of almost 200,000 cases, the incidence of inpatient falls for patients after TKA is 1.6%, and perioperative use of nerve blocks is not associated with increased risk (14). Patient factors that increase the risk of falls include higher age, male sex, sleep apnea, delirium, anemia requiring blood transfusion, and intraoperative use of general anesthesia (14). The bottom line is that all knee replacement patients are at increased risk for falling due to multiple risk factors, and any clinical pathway should include fall prevention strategies and an emphasis on patient safety.
Other Local Anesthetic Techniques
In addition to a femoral nerve or adductor canal block, a sciatic nerve block is sometimes offered to provide a "complete" block of the leg. There are studies for and against this practice. Arguably, the benefit of a sciatic nerve block does not last beyond the first postoperative day (15). Surgeon-administered local anesthetic around the knee joint (local infiltration analgesia) can be combined with nerve block techniques to provide additional postoperative pain relief for the first few hours after surgery (16, 17).
For more information about anesthetic options for knee replacement, please see my post on My Knee Guide.
References
The Center for Disease Control and Prevention. FastStats: Inpatient Surgery. National Hospital Discharge Survey: 2010 table. http://www.cdc.gov/nchs/fastats/inpatient-surgery.htm. Accessed January 30, 2015.
American Society of Anesthesiologists Task Force on Acute Pain M: Practice guidelines for acute pain management in the perioperative setting: an updated report by the American Society of Anesthesiologists Task Force on Acute Pain Management. Anesthesiology 2012, 116(2):248-273.
Mahoney OM, Noble PC, Davidson J, Tullos HS: The effect of continuous epidural analgesia on postoperative pain, rehabilitation, and duration of hospitalization in total knee arthroplasty. Clin Orthop Relat Res 1990(260):30-37.
Raj PP, Knarr DC, Vigdorth E, Denson DD, Pither CE, Hartrick CT, Hopson CN, Edstrom HH: Comparison of continuous epidural infusion of a local anesthetic and administration of systemic narcotics in the management of pain after total knee replacement surgery. Anesth Analg 1987, 66(5):401-406.
Chan EY, Fransen M, Parker DA, Assam PN, Chua N: Femoral nerve blocks for acute postoperative pain after knee replacement surgery. Cochrane Database Syst Rev 2014, 5:CD009941.
Barrington MJ, Olive D, Low K, Scott DA, Brittain J, Choong P: Continuous femoral nerve blockade or epidural analgesia after total knee replacement: a prospective randomized controlled trial. Anesth Analg 2005, 101(6):1824-1829.
Charous MT, Madison SJ, Suresh PJ, Sandhu NS, Loland VJ, Mariano ER, Donohue MC, Dutton PH, Ferguson EJ, Ilfeld BM: Continuous femoral nerve blocks: varying local anesthetic delivery method (bolus versus basal) to minimize quadriceps motor block while maintaining sensory block. Anesthesiology 2011, 115(4):774-781.
Jenstrup MT, Jaeger P, Lund J, Fomsgaard JS, Bache S, Mathiesen O, Larsen TK, Dahl JB: Effects of adductor-canal-blockade on pain and ambulation after total knee arthroplasty: a randomized study. Acta Anaesthesiol Scand 2012, 56(3):357-364.
Hanson NA, Allen CJ, Hostetter LS, Nagy R, Derby RE, Slee AE, Arslan A, Auyong DB: Continuous ultrasound-guided adductor canal block for total knee arthroplasty: a randomized, double-blind trial. Anesth Analg 2014, 118(6):1370-1377.
Kwofie MK, Shastri UD, Gadsden JC, Sinha SK, Abrams JH, Xu D, Salviz EA: The effects of ultrasound-guided adductor canal block versus femoral nerve block on quadriceps strength and fall risk: a blinded, randomized trial of volunteers. Reg Anesth Pain Med 2013, 38(4):321-325.
Jaeger P, Zaric D, Fomsgaard JS, Hilsted KL, Bjerregaard J, Gyrn J, Mathiesen O, Larsen TK, Dahl JB: Adductor canal block versus femoral nerve block for analgesia after total knee arthroplasty: a randomized, double-blind study. Reg Anesth Pain Med 2013, 38(6):526-532.
Chen J, Lesser JB, Hadzic A, Reiss W, Resta-Flarer F: Adductor canal block can result in motor block of the quadriceps muscle. Reg Anesth Pain Med 2014, 39(2):170-171.
Veal C, Auyong DB, Hanson NA, Allen CJ, Strodtbeck W: Delayed quadriceps weakness after continuous adductor canal block for total knee arthroplasty: a case report. Acta Anaesthesiol Scand 2014, 58(3):362-364.
Memtsoudis SG, Danninger T, Rasul R, Poeran J, Gerner P, Stundner O, Mariano ER, Mazumdar M: Inpatient falls after total knee arthroplasty: the role of anesthesia type and peripheral nerve blocks. Anesthesiology 2014, 120(3):551-563.
Abdallah FW, Brull R: Is sciatic nerve block advantageous when combined with femoral nerve block for postoperative analgesia following total knee arthroplasty? A systematic review. Reg Anesth Pain Med 2011, 36(5):493-498.
Mudumbai SC, Kim TE, Howard SK, Workman JJ, Giori N, Woolson S, Ganaway T, King R, Mariano ER: Continuous adductor canal blocks are superior to continuous femoral nerve blocks in promoting early ambulation after TKA. Clin Orthop Relat Res 2014, 472(5):1377-1383.
Mariano ER, Kim TE, Wagner MJ, Funck N, Harrison TK, Walters T, Giori N, Woolson S, Ganaway T, Howard SK: A randomized comparison of proximal and distal ultrasound-guided adductor canal catheter insertion sites for knee arthroplasty. J Ultrasound Med 2014, 33(9):1653-1662.
Related Posts: