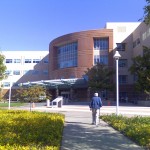 Healthcare around the world is changing. In the United States, healthcare reform has been focused on achieving the "triple aim" as described by Berwick (1). This triple aim encompasses 3 goals: improving the patient experience, reducing costs of care, and improving population health. The Perioperative Surgical Home (PSH) is a conceptual model introduced by the American Society of Anesthesiologists (ASA) in the past 5 years that may serve as an integrator to help hospitals achieve the triple aim (2). PSH is defined as "a patient-centered, physician anesthesiologist-led, multidisciplinary team-based practice model that coordinates surgical patient care throughout the continuum from the decision to pursue surgery through convalescence" (3). In reality, a PSH can take many forms, and the concept is analogous to the "Perioperative Medicine: the Pathway to Better Surgical Care" initiative by the Royal College of Anaesthetists in the United Kingdom. To date, there have been few published descriptions of actual PSH programs.
Role of Pain Medicine in the PSH
Pain medicine is woven throughout the three main elements of the PSH: preoperative preparation, intraoperative care, and postoperative recovery and rehabilitation (4). Preoperatively, anesthesiologists and pain medicine specialists have an opportunity to influence patient care by identifying patients who are considered high risk for surgery and tailor an individualized preoperative preparation plan for them. For example, the patient with chronic pain treated with long-acting opioids may benefit from optimizing the preoperative analgesic medication regimen, even tapering the opioid dose, or prescribing cognitive, behavioral, or physical therapy prior to elective major surgery like lower extremity joint replacement. During the intraoperative period, anesthetic protocols provide consistent care for surgical patients, and implementing clinical pathways that include regional anesthesia techniques have been shown to decrease perioperative opioid use and improve outcomes. For patients who have surgery, pain has a profound influence on the hospital experience. In the United States, the patient experience of care is one of three domains that influence hospital incentive payment amounts from the Center for Medicare and Medicaid Services. Patient experience is assessed using a survey, and 7 of 32 questions directly or indirectly relate to pain management (5). After the immediate postoperative period, integrated pain management can help patients achieve physical therapy goals and facilitate the transition to after-hospital rehabilitation. For challenging patients with chronic pain, this process may require careful coordination between the in-hospital anesthesiologist, outpatient pain clinic physician, and primary care physician (4).
Thinking Beyond Pain
The practice of anesthesiology in the United States is evolving, and there is a greater emphasis on demonstrating value. Anesthesiologists have historically been successful in establishing perioperative clinical pathways that improve acute pain management especially in orthopedic surgery, and setting up regional anesthesia and acute pain medicine programs has played a key role (6). However, competing priorities require revision of clinical pathways from time to time. For example, concerns regarding quadriceps muscle weakness with femoral nerve blocks (7) and the potential for falls (8) have led to innovations in selective nerve block techniques for knee replacement patients (9) and greater achievements in functional rehabilitation (10). By establishing a PSH model, anesthesiologists have greater opportunity but also greater responsibility for reducing perioperative complications that may or may not typically be considered within the realm of anesthesiology (11).
Future Directions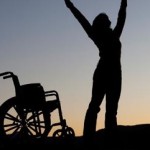 To date, anesthetic interventions focused on targeting acute pain have not demonstrated long-term functional benefits (12,13). Perhaps implementation of a PSH with better care coordination that includes individualized preoperative preparation and follow-up after surgery during rehabilitation will have greater potential for positive long-term outcomes. In addition to improvements in functional outcomes, a PSH may be able to provide patients a smoother transition from hospital to home in terms of pain management and decrease the incidence of chronic pain after common elective procedures like joint replacement (14). Finally, more health economic research is needed to prove the financial benefits of a PSH in terms of cost savings for hospitals.
In summary, the PSH is a model that can be applied many ways to provide coordinated care of the surgical patient from the decision to proceed with surgery through convalescence. Pain medicine plays an integral role in any PSH implementation. However, to be effective, anesthesiologists as leaders of the PSH need to target improvement strategies beyond pain outcomes and the immediate postoperative period.
References
Related Posts: