https://care4needycopts.org/s07sy5d Guest authored by Jody C. Leng, MD, MS, and Kariem El-Boghdadly, MBBS, BSc (Hons), FRCA, EDRA, MSc. Dr. Leng is a Clinical Assistant Professor at Stanford University School of Medicine and is the Director of Regional Anesthesiology and Acute Pain Medicine at the Veterans Affairs Palo Alto Health Care System. Dr. El-Boghdadly is a consultant anaesthetist and the research and development lead for anaesthesia and perioperative medicine at Guy's and St Thomas' NHS Foundation Trust and is an honorary senior lecturer at King's College in London.
https://markmadsen.com/2022/11/17/1rlrbk1qmdr
https://missafricausa.org/6lcir3jzlya The Covid-19 pandemic has normalized virtual everything. For both interviewers and interviewees, participating in virtual interviews for subspecialty fellowship programs has required major adjustment. We have summarized some key lessons we have learned in preparing for our second year in a row of virtual regional anesthesiology and acute pain medicine fellowship interviews in the following infographic.
https://missafricausa.org/2smibxq1gh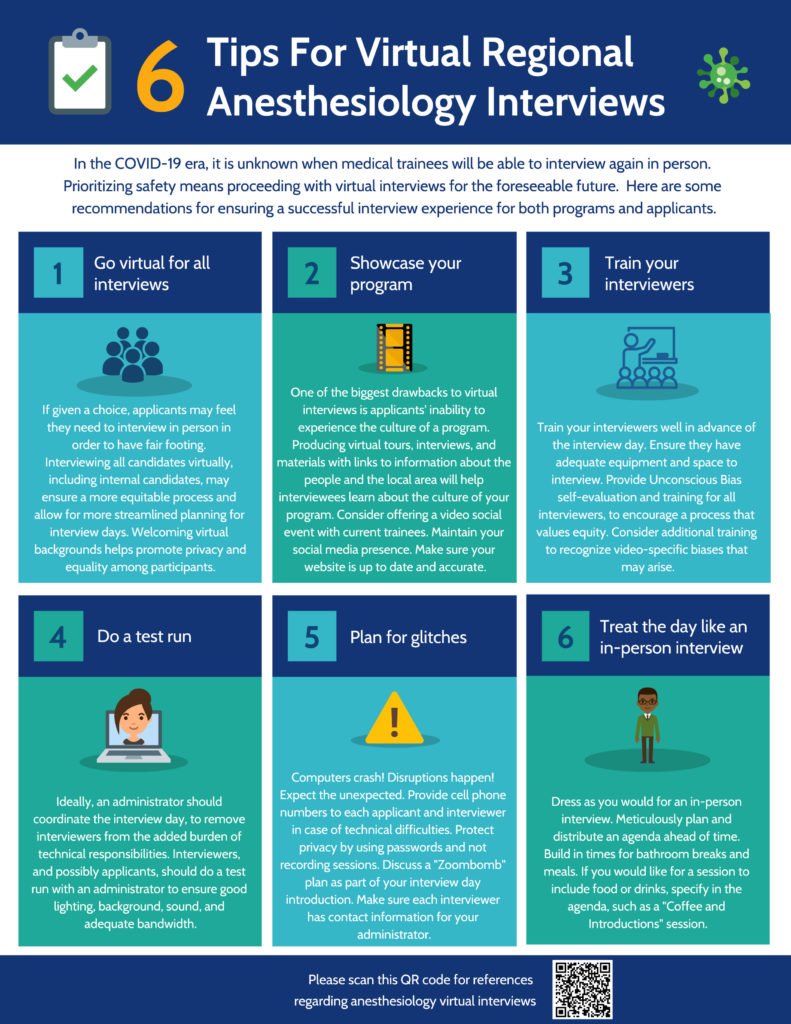 Related Posts: